About Us
For over 30 years, ASKO has been producing quality products in Poland. It has always been and will continue to be our first priority to maintain our manufacturing roots.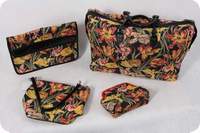 Our business has been passed down for the second generation and we like to think that we can maintain the old ideals with modern twist. Today we are a company that offers to our customer's unique experience of retro charm and modern designs.
ASKO is located in Szczecin, Poland, which allows us to be in close proximity to the customers and easy access for anyone who wants to visit our manufacturing site. Our satellite trade office is based in Dublin to ensure that we can guarantee the same level of service to our customers in the UK and US as in the continental Europe.
We believe that our customers deserve the highest quality products and bespoke offerings should be possible without the necessity of ordering excessive quantities of the stock