How we work
In order to meet our customer expectations we are focused on the high quality manufacturing process which starts from the minute you contacted us. We will discuss the design and your choice of fabric after which we will provide you with the indicative pricing and time frame for the full quantity order.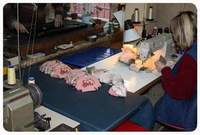 We are very flexible with the procurement of raw materials for your product. Through our network of suppliers, we can source just about any material at cost effective prices. On the other hand, if a customer would like to supply the materials to us, we're happy to accommodate them. For unique hardware or other hard-to-find items, we'll work with you to determine the best procurement strategy.
During next phase we will prepare the sample and ship it out to you in the shortest time possible. If you have any questions, dedicated account executive will be always on hand to handle them and as soon as we have your approval we will move to the full scale production.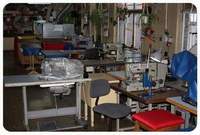 All our products are handmade therefore you don't have to worry about the minimum order quantity or changes during the production process. If you want changes they can be implemented as soon as we agree on the new design without any excessive set up cost